gCore POTS shield / weeBell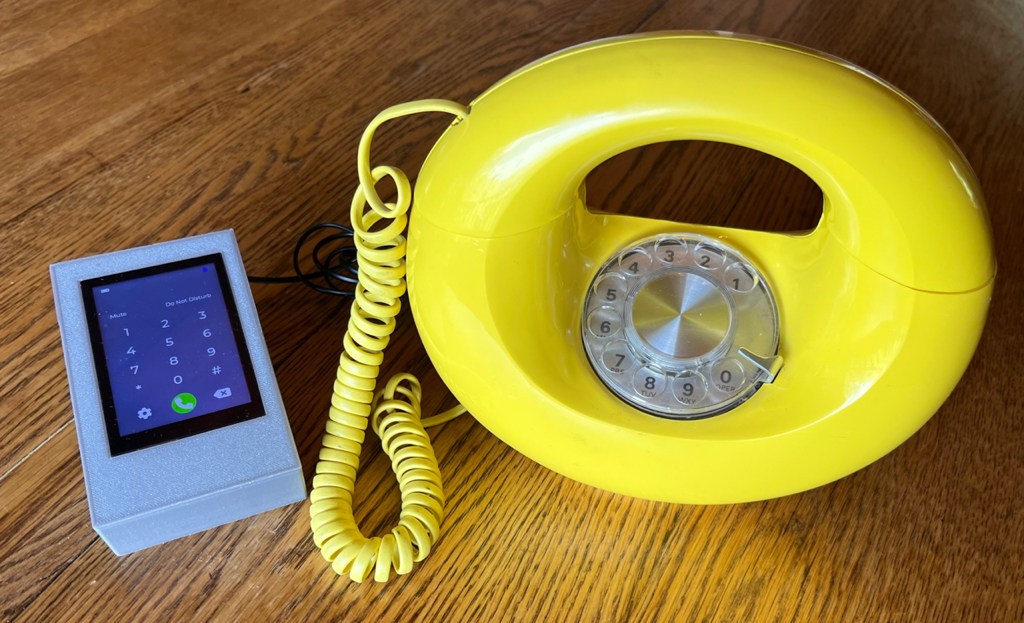 The gCore POTS shield is an expansion board for gCore. It contains a codec and a ringing Subscriber Line Interface Circuit (SLIC) for 2-line 600-ohm POTS (Plain Old Telephone Service) telephones. With gCore it is used to create weeBell, a personal telephone exchange (technically a Foreign Exchange Service or FXS device). Different firmware running on the gCore allows weeBell to enable use of old school rotary and DTMF telephones with a cellphone via Bluetooth or as a VOIP devices using the SIP protocol or even as a prop or installation controller allowing people to hear and leave recordings via a telephone. The weeBell project is documented on
hackaday.io
.
The gCore POTS shield, along with pre-programmed gCore boards, can be found on
tindie
.
Features
Generates -48VDC line bias
Generates ring voltages
Detects off-hook and on-hook conditions
Supports rotary and DTMF dialing
Supports audio via 16-bit I2S codec
Supports Caller ID generation
Applications
Bluetooth Handsfree telephone service
SIP-based VOIP telephone service
Prop and Installation telephone controller
Links
gCore POTS shield github repository (includes 3D enclosure files)
weeBell_bluetooth repository - gCore firmware for Bluetooth handsfree
Pre-compiled firmware may be loaded onto gCore using the gCore Serial Loader program. The current firmware version is v1.1.